Advertise with us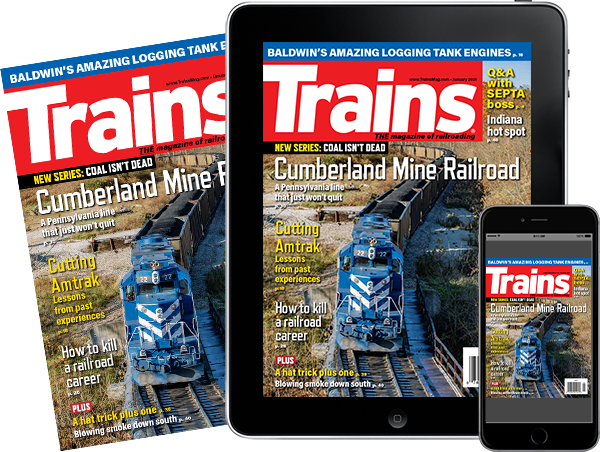 Advertise with us
Trains magazine reaches the largest audience of railroad professionals and enthusiasts in the world. Every month in Trains, your prospective customers are reading cutting edge reports on freight and passenger operations, as well as the latest advances in locomotives and rail transit. Industry-leading and informative maps, spectacular photography, and a visually appealing design create the perfect environment for your promotional message.
This Web site, TrainsMag.com, can deliver your ad more than 650,000 times per month.
Whatever you're selling — from railroad books and videos to track maintenance equipment and locomotives – the readers of Trains (and the viewers of TrainsMag.com) are interested in your products. It's easy to reach this active audience.
Advertising Representatives for Trains
The following Kalmbach Media advertising representatives are happy to assist you.  Simply call 1-888-558-1544 and ask for the corresponding extension, or click on the name to e-mail your representative.
Michael Wieloch – Account Executive
mwieloch@kalmbach.com • 262-798-6625
Classifieds, ext. 551
classads@kalmbach.com
Advertising Services
AdServices@kalmbach.com